Commercial & Residential Service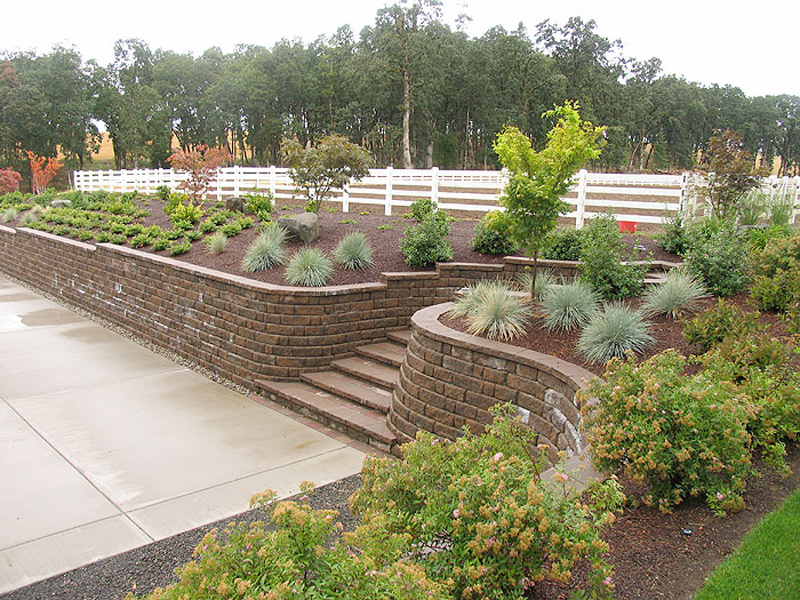 With our complete landscape design and installation service we believe that we can help each individual person see and understand where that beginning is. The design process is very important in helping us to better understand the specific style and needs of each customer. Read More »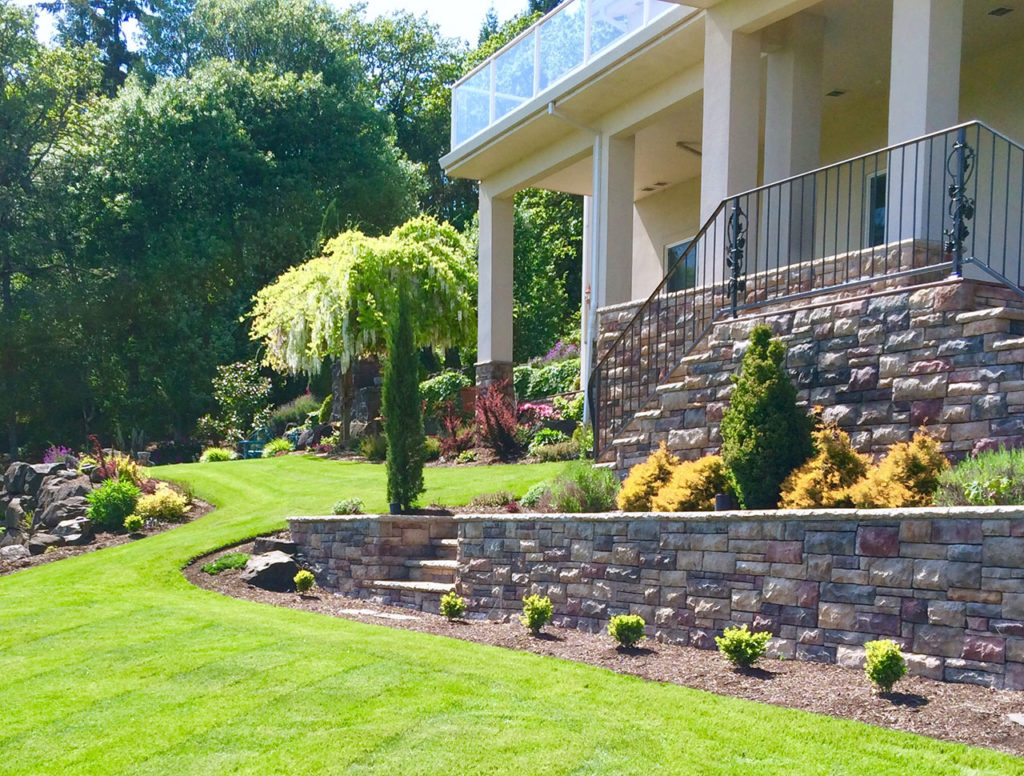 C and D Landscape is a fully licensed General Contractor that offers a "one-stop-shop" with our design and installation for all outdoor living needs. Our "in-house" installations include masonry, structures, outdoor kitchens, green roofs, decking, fencing, and fire elements! Read More »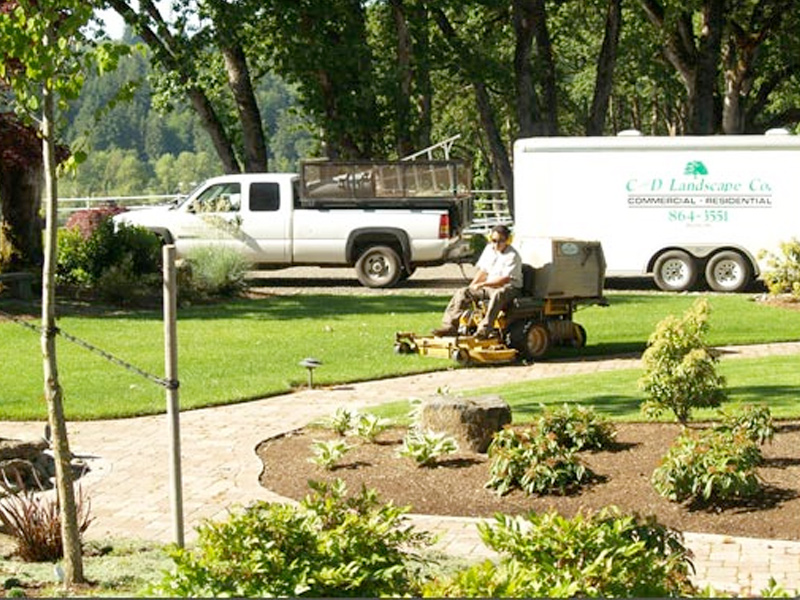 Our full service landscape maintenance program serves both residential and commercial customers. C and D Landscape Co. services include mowing, edging, weed control, pruning and trimming, leaf and debris removal, and irrigation monitoring. Read More »
"SUPERIOR WORK. The work was done for use while we were out of the country. They had their hands full with our Roses, as the roses had not been trimmed for over a year. Lots of growth. Really Really appreciate the job."
Customer Review via Google
"C&D is a professional landscape service co. We have a large property that requires routine weekly maintenance along with seasonal landscape architecture projects. C & D provides a high level of service, ensuring the exterior of the property is always aesthetic, well-groomed and maintained. We have utilized the various divisions and services C&D offers for several years now and have found them all to be professional, accommodating and responsive – each service, whether routine or an entirely new project, has been met with expertise and a stellar result. We have required their coordination with other professional service companies and have found their willingness to share knowledge and provide professional recommendations invaluable. We could not be more impressed and pleased. Highly recommend."
Customer Review via Google
Nick did our flow test and has promptly come twice to get our sprinkler system working properly. We will recommend him to our family and friends. GREAT EMPLOYEE!
G.Barton
"Great job, excellent response and customer service"
Customer Review via Google
Thank you all again for another year of excellent service and especially Scott and his crew for keeping my yard the best on the block!
J. Sartor
"I have sold my home in McMinnville. I will miss not working with the C and D team—Greg, Tony, Michael and their crews. And when I put my home up for sale, Jeff mowed my lawn & a small field. My acreage was kept up around my house which I attributed to the successful sale of my property. We all became good friends. Thank you for a job well done!"
Customer Review via Google
"Really like the weedman program, my grass is green and the weeds are at a huge minimal, and the new back yard C&D put in is amazing. I've signed up for weedman and to have my yard mowed weekly, very happy with everything. "
Customer Review via Google
I wanted to let you guys know that when I came in to work this morning, I was really impressed about how well the grounds, around the district office, looked.  The edging, grass and the clean sidewalks… it just felt really good and I wanted to pass that on. The gentleman that works on the grounds here should be commended!
It just happens that we have a training here today, with folks coming from Salem and Yamhill county schools, and I feel really proud of how it all looks.
J. Umbenhower
"I came home last night and had my Christmas lights up. They look so amazing. Thank you for providing great amazing service. Just in time for our neighborhood lights weekend. Thank you!"
Customer Review via Facebook
"C and D did a great job for the Dayton School District and the Dayton Community when cleaning up the Brookside Cemetery for Memorial Day. We can always rely on them to get the job done. Thank you"
Customer Review via Facebook
C and D Landscape Company
LCB #5207, CCB #19899

16800 NE McDougall Road,
Dayton, OR 97114 •
ph 503.864.3551 • fx 503.864.4428